Check out the HUGE SAVINGS
on our "Specials" page!
Click on "Specials" on the Menu Bar above.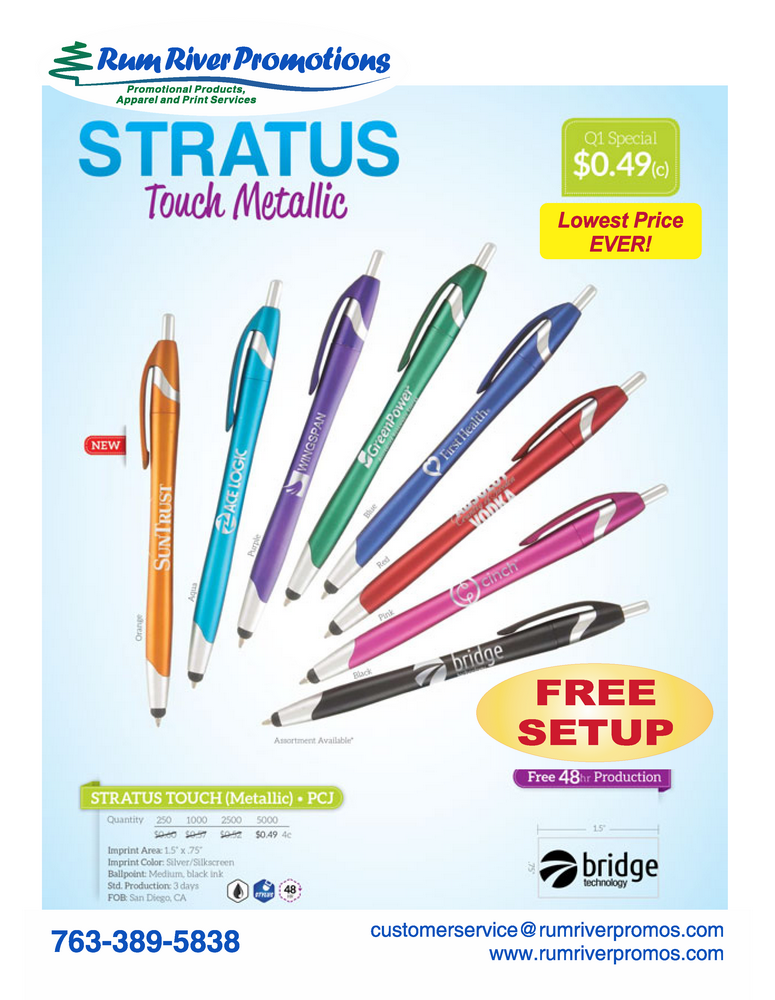 To see LARGER IMAGES of our "Specials" flyers, please visit our
Facebook page by clicking on the FB link at the top of this page,
or Contact Rum River Promotions TODAY!

Are you ready to promote your business in 2016?
Sudies have shown that Promotional Products make
a lasting impression on your customers!


Choose from a wide variety of items including ...
T-Shirts

•

Hoodies

•

Hats

•

Pens


Calendars

•

Mugs

•

Magnets

•

Tote Bags
Can Coolers

•

Business Cards

•

Post Cards


and much, much more!
Please keep us in mind for your next promotion!
Business

•

Church

•

School

•

Family


Community and Civic Organizations
If you'd like to know more about us right now, please go to our Facebook and Linked-In pages by Clicking on the LINKS at the top or bottom of this page!
Contact Rum River Promotions Today!
Featured Item
Wireless Selfie Stick w/ Frizzy Bag
This item includes a frizzy bag to hold the selfie stick. The stick extends to 43". Use the frizzy bag to clean your phone or camera.The stick has a wireless button and supports Bluetooth products so ...
$15.36 - $16.64
Signature Showrooms